November 2020
Annual Progress Report Metals 2019/2020
Responsible Secondary Materials Supply Chains
The Metals Agreement recognises that for the companies that supply secondary materials or rely on secondary materials for production, the execution of due diligence is different. The working group on secondary materials supply chains was set up to address their specific needs and develop tailored actions to support their due diligence activities.
During the first year, the working group specifically focused on, and was able to achieve the following;
Provided input for the 'Maturity Assessment Tool' and the template for the company risk assessments (heat map) tailored to the context of the metal scrap supply chains.
Developed an outreach plan to get new (recycling) companies to sign-on to the Metals Agreement.
Developed tailored actions to support due diligence in secondary materials supply chains. For instance; they identified a positive impact project on responsible scrap sourcing. The project will focus on creating and using the leverage of traders in Europe for collective actions to address supply chain risks.
An event on scrap metals was planned, however, this event has been postponed to year 2 due to COVID-19.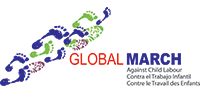 Roelof van Laar, Global March Against Child Labour
"Global March Against Child Labour signed the Metals Agreement because it is an ambitious initiative to tackle serious children's rights violations in the metals supply chain. Children should not be involved in mining or metal recycling. The first year of the Metals Agreement has shown us that working together with companies has great potential to maximise impact at a much lower cost and we are looking forward to implementing collective projects and concrete actions that improve the lives of children all over the world."